Jennifer Welch APRN PMHNP-BC
"Just like the lotus, you too have the ability to rise from the mud, bloom out of darkness and radiate the world."
Jennifer Welch, APRN, PMHNP-BC – Psychiatric Nurse practitioner
MEDICATION MANAGEMENT

Our office treats children (8+), adolescents, and adults for medication management. You will receive a comprehensive initial evaluation to collaboratively discuss your concerns and treatment plan. Additional sessions will ensure improvement in symptoms and adjustment to treatment goals will be discussed if needed. Education of your diagnosis and treatment options will be discussed. It is our belief that treatment goals are best achieved when the nurse practitioner and patient relationship is maintained. I use a patient centered approach that allows patients and parents to make informed decisions regarding their treatment.

We provide psychiatric evaluations, screenings, treatment planning, medication management, and psychotherapy. 
Jennifer Welch APRN, PMHNP-BC
Psychiatric Nurse Practitioner
Lotus Heart Healing is an outpatient clinic for behavioral health services. We provide office setting care to patients with various types of needs. Our goal is to assist patients with achieving their treatment goals by providing medication management and supportive psychotherapy. 
Our provider is Jennifer Welch, is a board-certified psychiatric nurse practitioner. She has been working in mental health for over 11 years. After losing several family members to substance use and mental health battles, a passion sparked to help patients improve their quality of life in the role of advanced nursing. It can be very challenging to find psychiatric services and the wait lists can be endless, which fueled her determination to provide services to those unable to find care. Her personable and nonjudgmental approach allows patients a safe space to share their struggles. Jennifer realizes the courage it takes to seek mental health services and is committed to meet each patient where they are at in their treatment goals.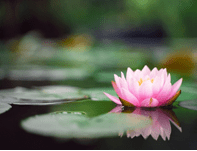 "If you feel lost, disappointed, hesitant, or weak, return to yourself, to who you are, here and now and when you get there, you will discover yourself, like the lotus flower in full bloom, even in the muddy pond, beautiful and strong." ~ Masaru Emoto ~